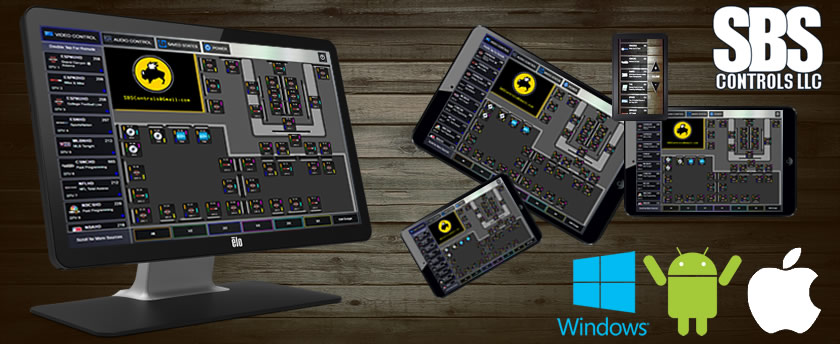 Technology Matters!
Technology is changing fast, and your guest expect you to blow them away with an immersive A/V enviroment. Lets face it, almost everybody has a big HDTV at home these days, you need to provide more than just a big TV to get customers in the door. Our system allows employees to change channels, route sources, adjust audio, and recall saved presets easily. We even have a feature called "Game Effects", that allows you to trigger sound and light effects when your local team scores or wins. Every feature we include is to help you create the immersive A/V environment that will get people in the door and keep them there.
Cloud security
Our system utilizes the SBS Cloud Service to do a complete backup daily. We store the graphics, the setup files, the user settings, and an event log every night. Should the server ever crash- we can ship a new server fully loaded with the most recent back up files, and you will be back up and running in no time. As new features are built, subscribers of our software assurance program will be able to update to the newest version direct from the SBS Cloud Service and instantly utilize the new features.
Simplicity is key
We know there are other systems out there that can do almost everything ours can, but most of them require an advanced programmer and many hours of time. Our system is built to be affordable, which means we don't want to require a pricey specialized programmer. Our system consist of simple settings pages, and drag and drop graphics, which any experienced A/V installer will be able to quickly understand and setup. Not only that, but if you have multiple locations that are very similar, you can copy the setup from one system to the next, and just adjust what is different. Typically the programming can be done in 30-90 minutes, but if you prefer we also offer an affordable remote programming service.